Post by hebbnh on Oct 8, 2014 8:50:42 GMT -5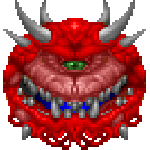 Why does it take the same number of SUROS shots for me to down a guy with 600 defense vs a guy with 1200 defense?
Why say gear matters when it doesn't actually matter? The whole event and presentation thereof is extremely misleading. It's basically nothing more than regular crucible with a different vendor and reputation system being passed off as some super special event. Personally I was hoping for something a little bit different, but it's looking more and more like nothing truly different is going to get added until the first expansion hits in December. Which is fine, because it gives me plenty of time to level up alternate characters without feeling that I'm missing out on anything by doing that instead of these events.
For how much would a sniper rifle with 70 attack hit a guy with headshot modifier and his 1200 defense applied? Enough to kill him in 1-2 shots? How is defense applied in that aspect?
I've played other games where defense was only applied for "white" damage which was more used for raid bosses as they did hard hitting melee attacks.
Red marked seems very strange to me, though I did a lvl 8 strike the other day with my mostly rare equipped lvl 20 character and I managed to die due to the misconception that mobs wouldn't do very much damage on me as much better gear than at lvl 8 and lvl difference.
Well that's the thing--nobody really knows because none of that is made clear in-game, and we don't have any detailed stats available (yet). What I do know for sure is that if I was level 8 in PvE and headshotted something even 2 or 3 levels above me, it wouldn't be an OSK. I also know that level 8 PvE sniper enemies (vandals, hobgoblins) can't 1 or 2 shot kill my level 28 character. You can definitely die to low level mobs in PvE, but it takes rushing in and getting swarmed for that to happen most of the time.
Like I said, I thought the whole thing was extremely misleading. Looking around the 'net there are plenty of others who feel the same way.