Post by TheHawkNY on Jun 25, 2016 9:56:46 GMT -5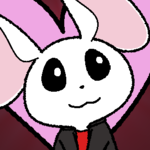 with zarya the real danger is when she buffs a reaper or something and they just muscle into your team from around a corner. you have to focus him down because he can down most classes in the game in under a second. and with heals and zarya herself in the mix thats a lot of damage to worry about.
with reinhardt it doesnt change that there should be some people just spotting out raw damage from behind the shield. you have to keep peeking for the orb to not just vanish from the reinhardt (if he even let himself take the orb in the first place) and if theres a mcree or a 76 or a pharah or whatever then theres a good chance a zen could get picked from the spam alone before the shield breaks.
pub mentality might be different between platforms though. i find people are surprisingly coordinated when it comes to their tanks.
There's no coordination on PS4, it seems. I put a Zarya shield on a teammate, they will almost certainly run behind cover. You can pop Transcendence directly on a friendly Reinhardt, I assure you, he will not take down his shield to swing his hammer the entire time. Teammates will run past enemies pooping all over their helpless medics and tanks without giving a second thought at helping.
Two pro-tips I have picked up:
- Because a random will choose Widowmaker, no matter how inappropriate the situation, and will do absolutely nothing but handicap your team, I have taken to immediately selecting Widowmaker, then switching right as the game starts, just to deter randoms from selecting her.
- On the Assault maps (Hanamura, Temple of Anubis, Volskya) the best method for attack seems to be to have a Winston or D.va immediately rush up and over the choke point and go to A, and survive as long as possible/take out turrets. Teams in pubs are generally ill-equipped to deal with this. Some of them will rush back to A, creating a mismatch for your team at the choke point, and then at the point. If you then immediately rush straight to B, with your tank once again ignoring all enemies, you have the opportunity to prevent them from setting up any defenses and continue to shoot divided, disorganized enemies.