Post by iw5000 on Jan 22, 2015 10:01:46 GMT -5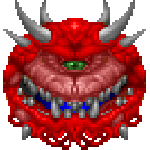 I actually tried testing this last night, after doing some glimmer farming.
Warlock. Lv 32. VoidWalker Subclass.
Tier 6: Annihilate, Angry Magic, The Hunger
Tier 8: Vortex Master, Bloom, Embrace the Void
1. I tossed a Vortex Grenade. It landed and the bubble stayed around for 4.75 seconds. I then turned on the Modifier 'Vortex Master' and the bubble lasted for 7.75 seconds. So that was kind of surprisingly good news. If one was doing a Crota solo run ....7.75 seconds can buy you a lot of time to get your lamp/light buff back to 0x (thrall freeze up when a grenade hits). This is an actual significant perk you can see.
2. I tried to test for the Modifier 'Annihilate'. I did not have success with this. I threw countless Vortex grenades on the ground and tried to approximate/see if the diameter of the bubble was larger than without the mod. Very difficult to see if any difference was going on. The diameter looked to be the same, with maybe the height of the bubble being slightly bigger? I'll leave it at this. I visually could not see a material effect going on with this mod.
3. If one doesn't use 'Annihilate', then the next best choice is 'The Hunger'. The mod that increases the length of the energy drain effect. The problem here? The Energy Drain effect is something that happens with only the Melee attack. You do have the option of making this effect happen with your Super or Grenades....but to do so, you then need to turn it on via the Mod 'Embrace the Void'. Any damage that happens with either a Grenade or Super you use, will trigger the energy effect into play. So the problem here? If you turn on 'The Hunger'...then you can't use 'Vortex Mastery'. They are both in the same grouping.
So one is left with 'Vortex Mastery', which has tangible benefits, grouped with 'Annhiliate', which has benefits that are somewhat nebulous.