Post by jaedrik on Feb 4, 2016 15:07:18 GMT -5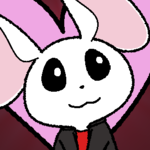 Im not even saying i handle it particularly well either but thats all the more reason to not get started in the first place. theres not enough time in life to entertain everything i come across so when something repeatedly drives me up the wall then im not going to keep giving it chances.
Thanks. I forgot this.
Not very convincing, especially because many of then had nothing to do with vaccines or autism.
???
Reading many of abstracts and looking up the scientists leads me to the opposite conclusion.
Your word against mine? We see what we want to see?
Even if many of the papers don't support it directly, many do, it should go to show that the issue is far more complex and in dispute than the mainstream would suggest.
At the very least, I think we can agree that issues like this are highly politicized and have financial interest groups involved.

Lolololol
Isn't that from The Big Question where this fitness guy looks at that fat lady with "r u srs m8"?
Well--when I say deserved, I mean as much as a democracy can make someone deserve to tyrannize the minority.
Friends, why is it that, the more I find out the more radical, extreme, and tubular I become?
Perhaps it's a blind trust in what information I find?
Perhaps I have some disorder which makes me want to be special or different or noticed?
Perhaps I want to feel smarter than everyone else?
Perhaps I'm honest in my desire to know the truth, and what I know is true?
Perhaps I'm just a foxtrotting idiot?
Why do the most 'radical' politicians (Bernie, Ron) seem to be the most genuine about their beliefs?
Is it just the nature of 'moderate' beliefs to make their representatives seem middling?
I'd advance because most people hide behind some degree of falsehood, and they can't shake the cognitive dissonance with reality, or reality opposes them in some way.
The more consistent someone seems in their beliefs, the more harmony and honesty of the mind and character they seem to have.
Either way, I think we need more "idealists" and less "pragmatists" (who are just idealists of the utilitarian bent).