Post by wittyscorpion on Sept 16, 2015 14:05:56 GMT -5
(SGA = Super Good Advice, the term used in Destiny community that roughly equals to PSA, as a word play from the exotic weapon name).
I am creating this thread so we can share tips for Year 2, making them easier to find. Bros: feel free to share the tips you obtained either from direct game play, or read it somewhere on the internet. Feel free to ask questions as well.
Let me kick off the sharing with a few I already saw in other thread:

www.reddit.com/r/DestinyTheGame/comments/3l0zzl/psa_do_not_expect_vendor_packages_to_stack/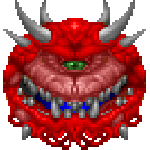 And from Reddit:
Where to get legendary marks:
www.reddit.com/r/DestinyTheGame/comments/3l3gq1/sga_legendary_marks_and_where_to_get_them/
Tips to reach higher light level before having plentiful marks:
www.reddit.com/r/DestinyTheGame/comments/3l6ueq/sga_you_can_get_280_light_with_only_blue_gear/
. This post is very useful so also direct quote:

It seems like people are upset about the current limitations of earning legendary marks. Legendary marks are a great way to replace your lowest light level gear that you can't seem to get an upgrade for, but are not meant to get you raid ready this week.

Best advice I can give is to grind 36 strikes and you'll notice that you keep getting slightly higher and higher light.

Pro-tip: always equip your highest level gear when you decrypt engrams, checking each piece after each decrypt. I went from light 245 to 264 last night in 6 strikes from about 18 engrams decrypted. Most of this was due to getting a 274 light artifact to upgrade my previous 200.

If I could start over again, I'd put more focus on doing strikes while having the highest light level gear equipped. Until 260, then taking care of the weeklies for marks. Buying a 280 ghost from a vendor with your marks is not a bad option. You can transfer it to all characters and speeds up the grind significantly.

While doing the above: also Keep in mind that grinding the Strike Playlists without returning to orbit gives you a streak bonus.